Brain Spark Reading Flip Book (100 Level Sight Words)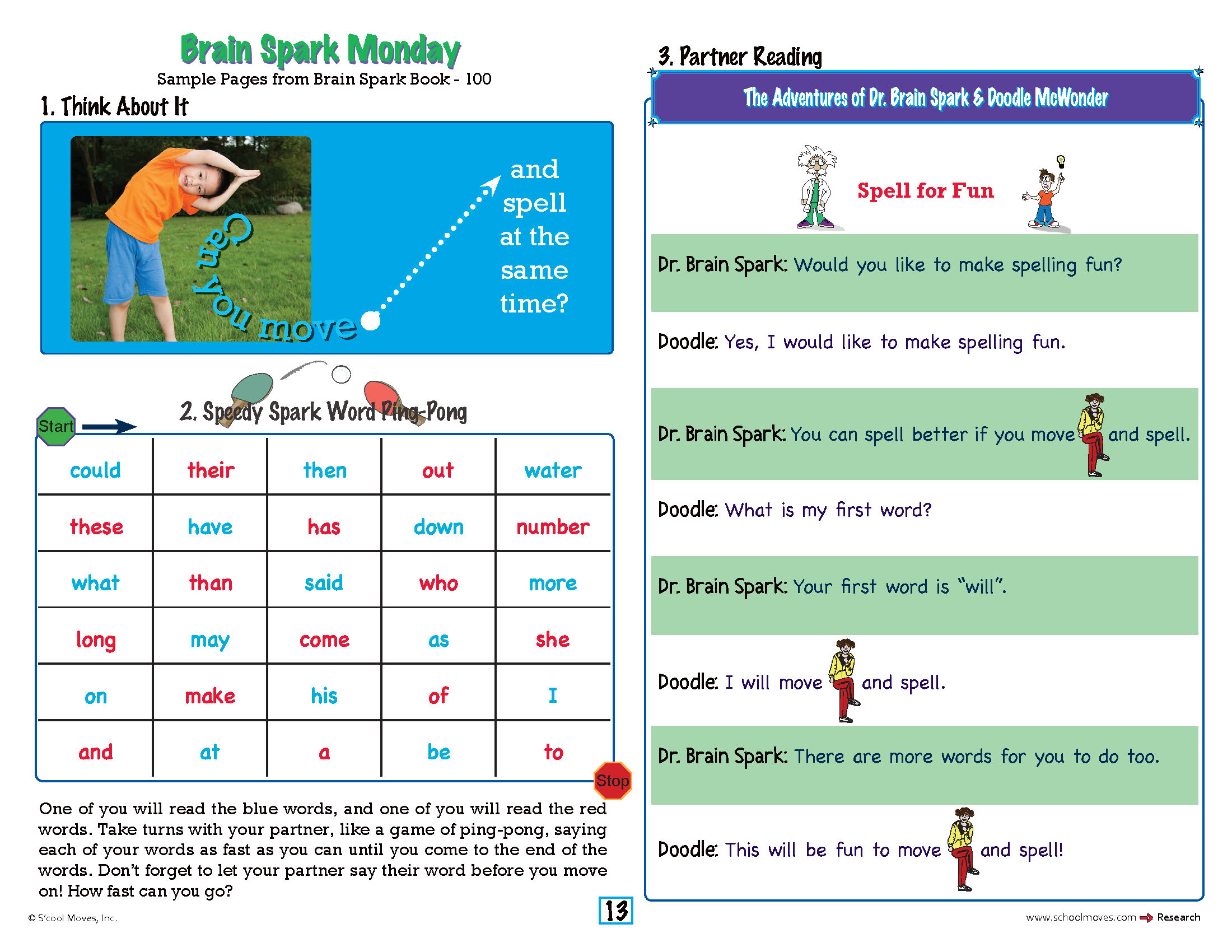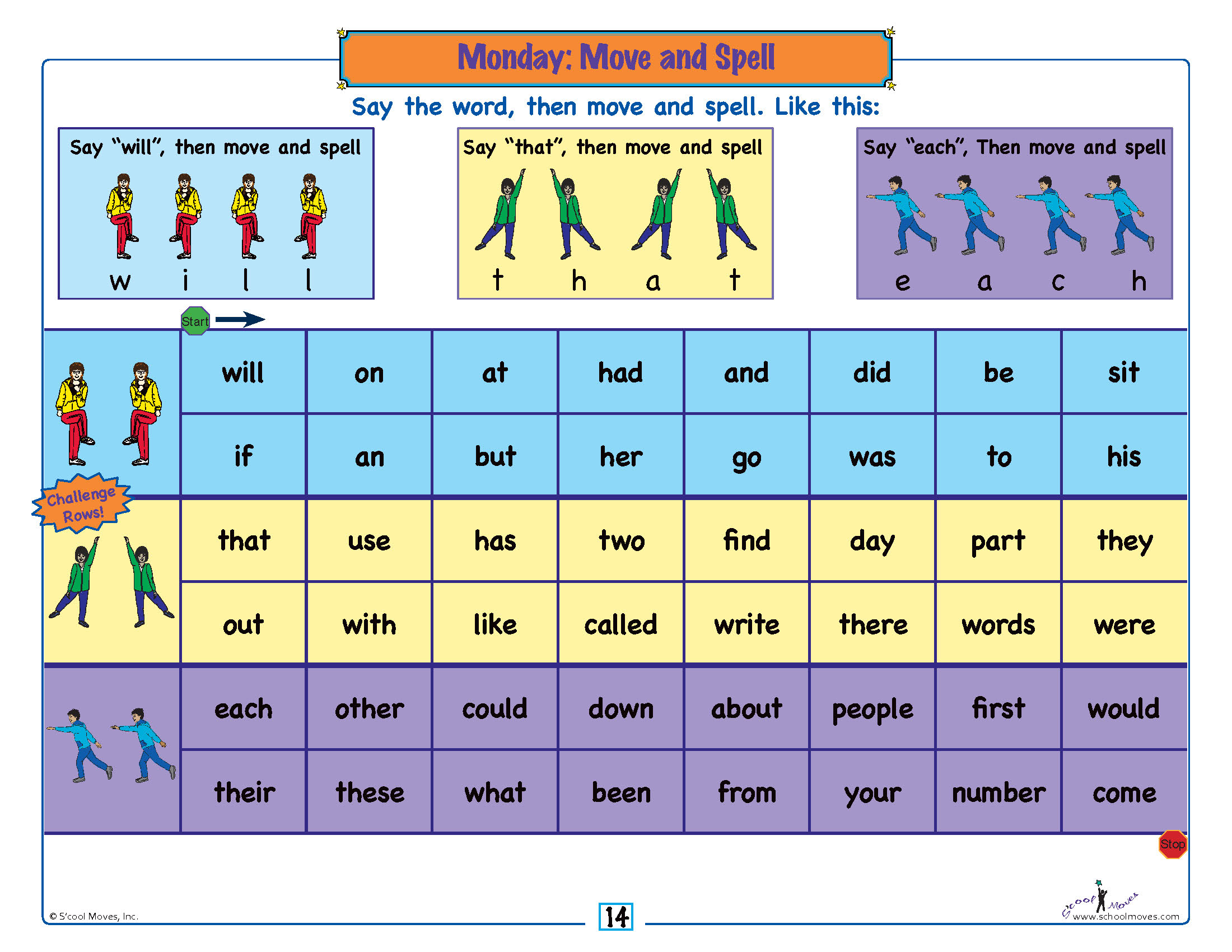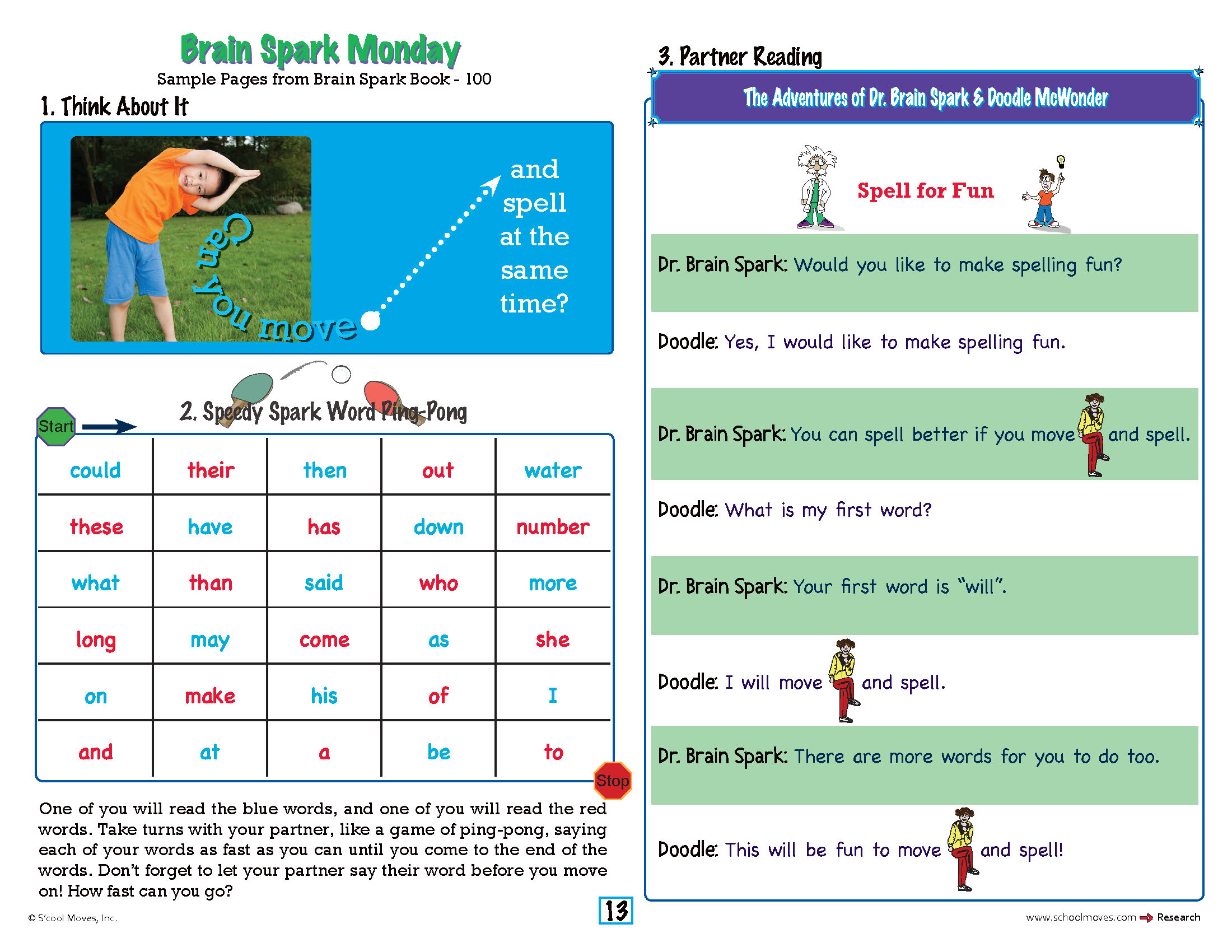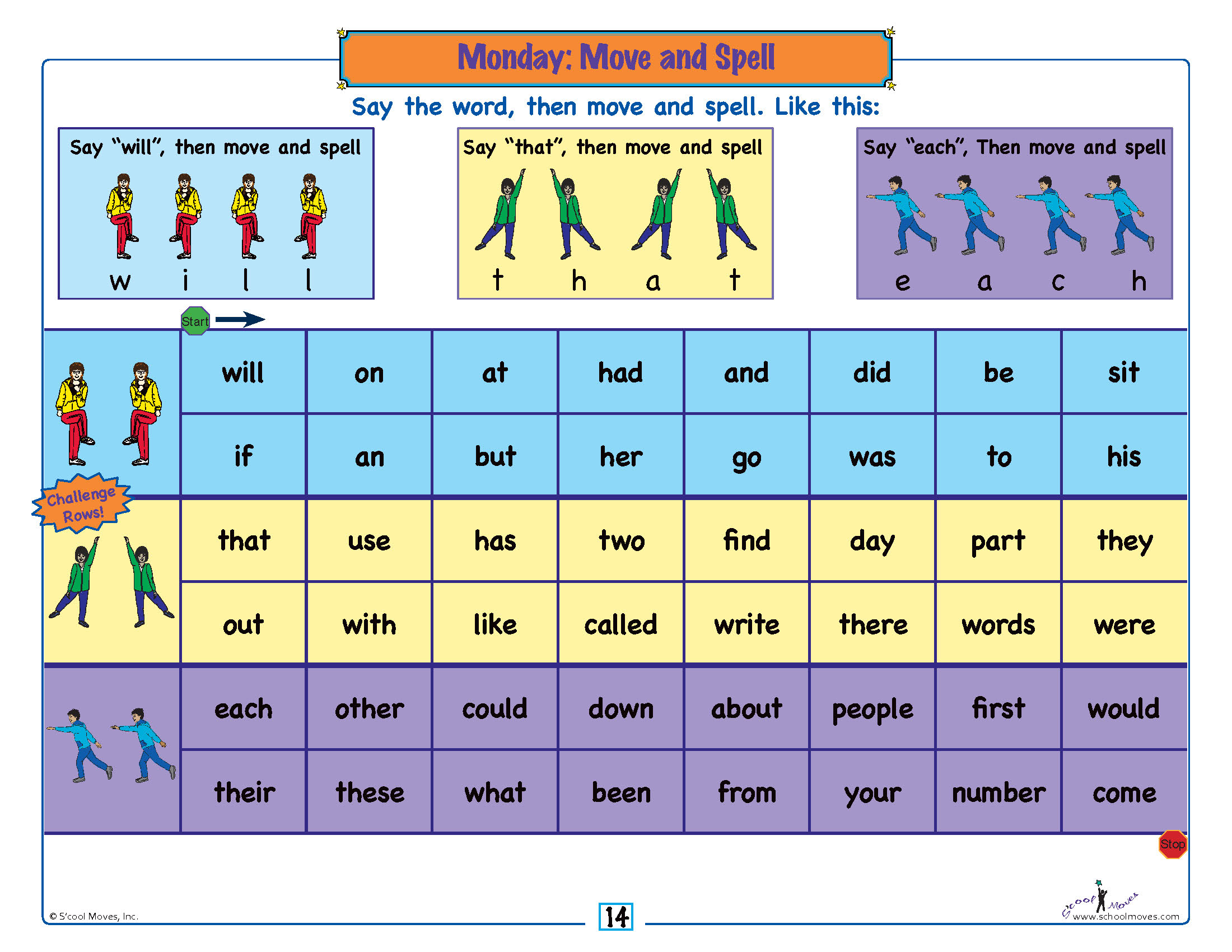 Brain Spark Reading Flip Book (100 Level Sight Words)
When teacher, Becky Darst, asked us to design a book that her students could use in their daily stations, we rose to the challenge. This colorful, engaging flip book makes literacy a moving experience. Each of the ten stories in the flip book asks the students a question about how their brains work or why movement is helpful for learning.
With a partner, the students read the question, complete the word study practice using our very own Word Ping-Pong activity, and then read the answer through reader's theater where each partner assumes either the character of Dr. Brain Spark or Doodle McWonder (named for his knack for asking lots of good questions). Each story comes with a movement activity to reinforce the word learned in the story. The activities are based on Minute Moves activities the students may already use in the classroom. Additional activities are included.
Learning the first 100 Fry sight words has never been more fun or engaging.
An online password protected site offers video footage and downloads that go with our Power Up! products.